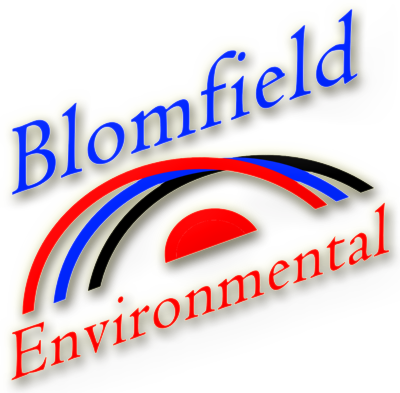 Environmental Management System
...
Updated Capabilities
Statement




Blomfield Environmental continues to develop its services to meet and often exceed our clients' expectations. Our capabilities statement has been updated to reflect this.




Our latest Capabilities Statement can be viewed by selecting the "About Us" menu and selecting "Capabilities Statement". Alternatively, select the "Downloads" menu and choose "Capabilities Statement for a printable version in PDF format.

About this Website




Apart from the simple, no-nonsense approach to the design of the Blomfield Environmental website and its supporting facilities, we strive to present relevant data from our environmental management system in a clear, unambiguous form.




Features such as daily, weekly and monthly reports and summaries, programmable alarms and warnings and the fact that our staff monitor the system 24 hours per day, every day are examples of how seriously we take the provision of this service to our clients.

Boreelum




This is a public weather station located on the outskirts of Mackay. Access to this site is via the "links" page to the left of this news item. You will have access to the latest weather data from this site in text and graphical form, illustrating some of the capabilities of the Blomfield Evironmental site.

"Filebox" Facility




This facility allows registered members to send files to recipients within the environmental management website. Files will be listed for download when the recipient logs into the website. This service provides easy exchange of information between users of the website. For more information please contact us....

Mobile Access




Our MOBILE access facility allows access to the vital information you need on a day-to-day basis without having to strain your eyes or zoom into a part of the web page at a time. Registered users will be able to use this facility at www.blomenv.com.au/iphone.
Capabilities Statement
Blomfield Environmental
172 Evan St Mackay Q 4740
Office:(07) 4951 3466 Mob: 0448 801 016 Email: admin@blomenv.com.au Web: www.blomenv.com.au
Incorporated April 2005 - ABN  91 223 101 607
Service Division
Mining                               Councils                         Corporations
Background Information
Blomfield Environmental provides operators to mine sites and companies in the Bowen Basic Regions particularly concentrated in the areas from Mackay to Collinsville, Glenden, Moranbah and Nebo. Currently we service fifteen different sites with a team of eight operators.

Daunia
Peak Downs
Grosvenor
Poitrel
South Walker Creek
Newlands
Moranbah North
Capcoal Mine

Caval Ridge
Moorvale Mine
Carborough Downs
Coppabella Mine
Junction Camp
Collinsville Mine
Terowie Village
Isaac Plains

Burton
Pacific National
Sonoma
North Goonyella
Byerwen Mine
Byerwen Camp
Ironbark Mine
Middlemount Mine
Vitrinite Mines

Sewage and Potable Water Treatment Plants and Swimming Pools
Certificate III Operators
Commissioning Services
Compliance Testing and Auditing
Confined space/Working at heights
Licensed Plumber
Process Control
Routine Servicing
Repairs and Maintenance
Refurbishment
Pump well maintenance
Procurement Services
Chemical Supply
Algaecides
General Flocculants and Coagulants

General Water  Treatment Chemicals - Soda Ash, Acid, Ferric Chloride ...
General Procurement

Plumbing and Component supply
Pumps
Blowers
Flow Meters
Environmental Division
Mining                               Councils                         Corporations
Scope of Services
Effluent Management Audits and Reviews
Water Monitoring Reporting
Water Quality Sampling including Surface and Ground Waters
Weather Station and Stream Gauging Station Installation and Management
Web Access - 24 hour for Weather and Gauging Stations
Key Personnel:
Lloyd Blomfield
Managing Director Senior Environmental Scientist
Courtland Pace
Operations Manager
Diploma of Management
Brett Ulrich
Operational Manager
Louise Blomfield
Accounts Manager
Michael Law
Environmental Scientist
Renee Oliver
Operations Assistant
Melinda Pullen
Operations Assistant & HR
Operators

Glenn Wiesnet
Dennis Paterson
Lindsay Dowling
Ian Heaslip
Dwayne Lazar
Bruce Curtis
Brian Windsor
Steve Trickett
Max Raah
William Anderson
Michael Hills
Matt Hawkins

Supported Browsers
This website is compatible with the following browsers:
Firefox, Chrome, Opera, Safari, Microsoft Internet Explorer 9 and above, Microsoft Edge.
Note that this site has been designed for non-tablet devices. Use on mobile phones and tablets is limited.
Your application has been transmitted.
An e-mail with your details has been sent to our office and we will respond as soon as possible.